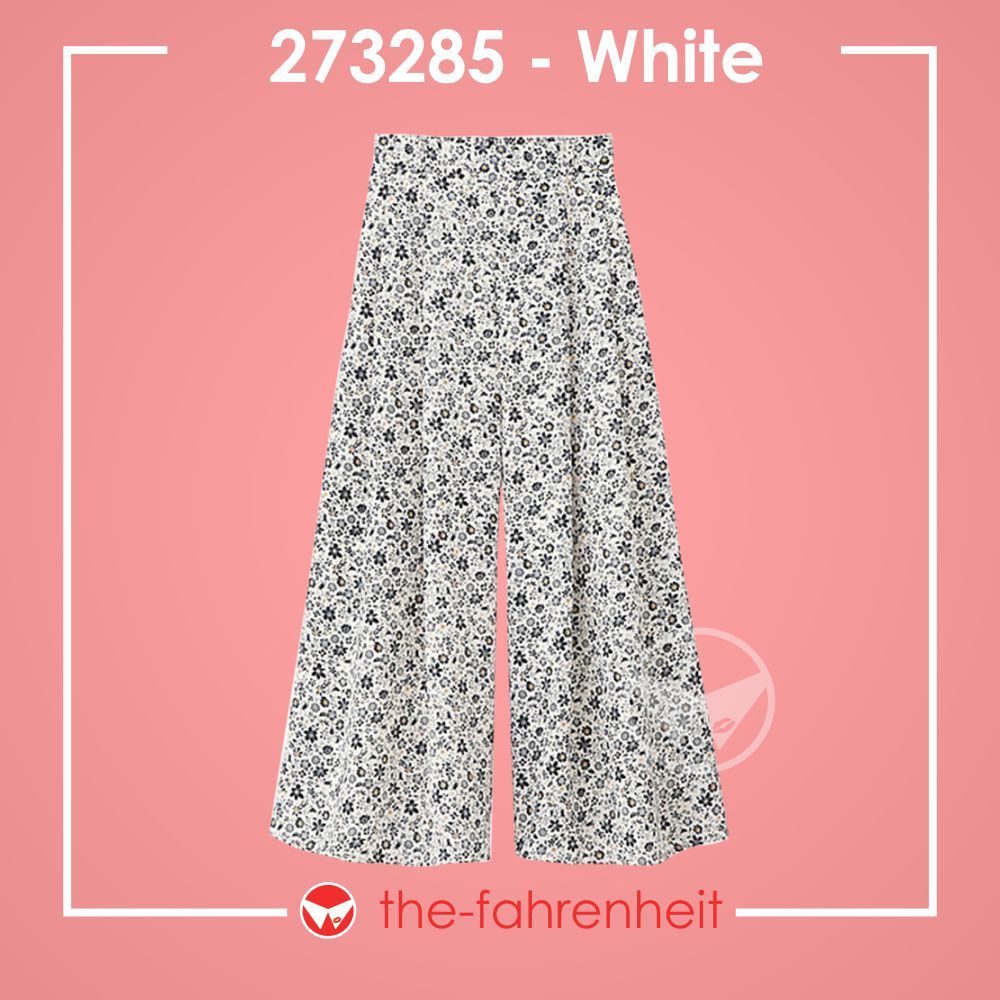 The-Fahrenheit 273285 Easy Kants (Flower)
Rp 99,000.00
Rp 297,000.00
---
---
Description :
Item description Item number: 273285
Easy can's with elegant flower pattern drape material with a sense of falling. It looks like a maxi skirt and looks like this year. It is also a nice place to put it comfortably because the back waist is rubber. Together with tops and short tops, it is recommended to give the bottoms a volume ◎.
Material · Specification · Handling
Material
Surface: Polyester 100%, Lining: Polyester 100% (01OFF WHITE only)
specification
Waist: Back rubber included (not adjustable) · Belt loop available, Pocket: front × 2 (left and right), lined (01OFF WHITE only)
Handling: Washing machine
Because dark colors may fall, please avoid washing with other things. Please use a detergent that does not contain fluorescent whitening agent for production / light color. Please avoid immersion in water for a long time. After washing please prepare the shape promptly and please shade. Please avoid using the dryer.
Sizing :
S
- Waist (Pinggang) : 58 - 64
- Hip (Panggul) : 137.5
- Width (Lebar) : 45.5
- Rise : 38.5
- Bottom Width (Lebar Bawah) : 49
- Inseam : 47.5
-Panjang Celana : 88
M
- Waist (Pinggang) : 62 - 68
- Hip (Panggul) : 141.5
- Width (Lebar) : 46.5
- Rise : 39
- Bottom Width (Lebar Bawah) : 50
- Inseam : 51
-Panjang Celana : 90
L
- Waist (Pinggang) : 66 - 72
- Hip (Panggul) : 145.5
- Width (Lebar) : 48
- Rise : 39.5
- Bottom Width (Lebar Bawah) : 51
- Inseam : 53.5
-Panjang Celana : 93
XL
- Waist (Pinggang) : 70 - 76
- Hip (Panggul) : 149.5
- Width (Lebar) : 49
- Rise : 40
- Bottom Width (Lebar Bawah) : 52
- Inseam : 53.5
- Panjang Celana : 95